Airlines' Common Practices And How To Overcome Them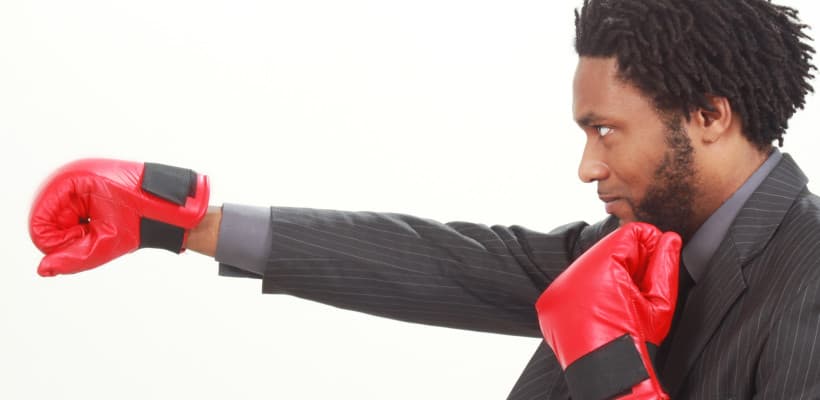 Getting flight compensations from airlines don't have to be a difficult issue once you are familiar with airlines' common practices. Of course, the situation can be sometimes quite tricky so I will tell you how proper attitude can make the most of it.
If you feel lazy and want us to make all paperwork for you, contact us directly (the left bottom corner of this page) or go through our web app and give us your email - we will make it just for a success-based fee. Yes, it means NO WIN = NO FEE.
Round one - be persistent
The main purpose of every airline is to earn money, not to spend them. It's the reason why they almost automatically refuse every single first-instance complaint they receive from upset passengers (trust me, I worked for the airline for several years). As you probably noticed, they don't refuse them because of inappropriate claims but because of their internal rules.
It means that in a first round you would probably receive a following email or letter:
Dear Sir,

please accept our apology for inconveniences that you may incurred as a consequence of the flight delay. Please accept our EUR 100 flight voucher which is attached to this letter and is valid until 12/31/2014.

We look forward to welcome you on board again.

Yours sincerely,

The Airline
OK, the letter could be a little bit longer but I guess it's enough for our purpose. Once you read it you can be sure that EUR 100 flight voucher isn't what you intended to receive - the app showed you that you are entitled to financial compensation amounting to EUR 600 and you definitely deserve it.
The second round works… sometimes
Therefore, here is the second round waiting for you. Airlines hope that you accept their "awesome" flight voucher and will never hear about your complaint again but they are completely wrong because you are a valuable user of ClaimAir. The only thing you must do is to insist on your initial requirements and send them another complaint - no worries, we will provide you with a copy of the first complaint letter so you can use it right now.
Sometimes the second round works. Airlines are aware of the fact that you are entitled to the compensation and noticed that you are a persistent guy so they give it up and pay you out accordingly. However, they could try to use another tricky statement that would take you to a third round:
… the delay was caused by technical issue of the aircraft concerned. The technical issue is considered as an extraordinary circumstance which could not have been avoided even if all reasonable measures had been taken. Therefore, in accordance with Regulation (EC) No 261/2004, we aren't obliged to pay you the financial compensation you requested.

Please accept the flight voucher as an apology for inconvenience you may incurred.

We look forward to welcome you on board again.

Yours sincerely,

The Airline
Oh, are they kidding me?
They don't probably noticed that you are a powerful user of ClaimAir and you know that the technical issue isn't considered as the extraordinary circumstance.
Round three - we are going to court, OK?
In most cases, the third round is the last one and it's simple again - as in the previous round you will insist on your requirements and will strongly advise the airline of a possibility of taking the issue to court. Hopefully and most probably, the airline has reasonable internal rules and will give up their effort to save money on you and will finally send you a positive decision on your strong complaint. It could looks like this:
… You are the master of air passengers rights. We realized that we can't mystify you anymore so we have already sent you EUR 600 on your bank account as a compensation for the flight delay.

We look forward to welcome you on board again.

Yours sincerely,

The Airline
Sometimes it's not easy to get along well with airlines but if you have a strong knowledge (which you can certainly have by using our app), your negotiating position gets even better.
Your knowledge could be perfect but you can still get into a trouble if you aren't careful enough
There is a great blog post of Christopher Elliott who is an author of How To Be The World's Smartest Traveler, a columnist for National Geographic and who runs his own travel blog elliott.org.
His post is about Holley Locher and her multi-leg flight Minneapolis - Boston - Atlanta - Lima on Delta, and then Lima to Cusco the following day on Star Peru. Her Delta flight out of Boston was delayed for mechanical reasons, so she missed her connecting flights. She made a deal with Delta agent who indicated that Delta had purchased and confirmed her new flight from Lima to Cusco with LAN airlines. Everything looked fine but it turned out later on that there wasn't any reservation made at all so she had to purchase new ticket for $584. The worst thing is that she won't ever probably see any refund from Delta - only because she mistakenly trusted to the Delta agent.
Here is what Christopher Elliott wrote in his post - I definitelly agree with him and hope that situation gets better in a near future (also hope that ClaimAir will improve it a little bit):
Delta, like other airlines, demands that passengers compensate it for missed opportunity costs. Every time you pay a change fee, you are essentially agreeing to cover the theoretical expense of not being able to sell a ticket to someone else.

In other words, if the roles were reversed - if somehow Locher had caused Delta to lose $700 in business - it wouldn't hesitate to collect the money. And under its rules, it could.

I just don't think that's right. In Europe, consumer protection laws hold airlines accountable for delays and cancellations. The longer I do this job, and see hundreds, if not thousands of passengers with missed work time, missed vacations, missed weddings and funerals, and with airlines able to simply shrug and walk away from it all, the more I think: This is a double standard, and it's wrong.
I'll be very happy if you share your experience with me. Have you ever made it to the round three?
---