Cancelled Flight Due To Strike? Claim Your Rights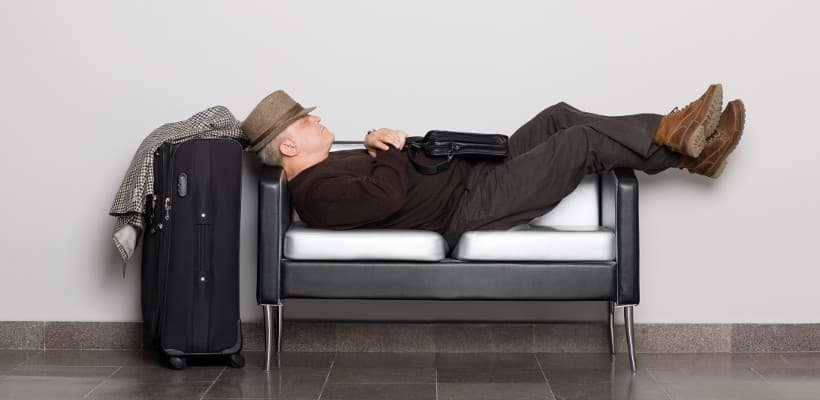 Last week, the pilots' union of Lufthansa airline held a three day strike. In fact, about 3,800 scheduled flights (including 134 transatlantic US flights) were cancelled which caused travel disruption for almost half a million passengers - pretty high numbers, right? Actually it wasn't their first strike so we can assume it certainly won't be the last one and it's good to be prepared.
The strike mainly affected flights that were to come in or out of airports in Munich and Frankfurt. As soon as flights come from the European Union or to the European Union with an EU based airline, cancellation rules of Regulation (EC) No. 261/2004 shall apply and must be followed by the airline.
In some cases (depending on a date that the airline informed you about the cancellation), you are entitled to receive a financial compensation amounting up to EUR 600,- which is for sure the most lucrative for you. Unfortunately, not so in the case of strikes. Strikes come under the designation of extraordinary circumstances where airlines aren't obliged to pay the financial compensation.
Athough you aren't entitled to receive the financial compensation, airlines must take care of you in a different manner so go on with reading.
RIGHT TO REIMBURSEMENT OR RE-ROUTING
Well, in case of cancelled flight as a consequence of the strike, you are entitled to be offered the CHOICE BETWEEN reimbursement or re-routing.
The reimbursement must be made within 7 days in cash, by electronic bank transfer, bank orders or checks or possibly in travel vouchers (only if you want so). I guess it's needless to mention that the reimbursement in cash is the most convenient way and I encourage you to insist on it, it's your right.
Moreover, the reimbursement must cover the full cost of the ticket at the price which it was bought. If the cancelled flight is your connecting flight and the cancellation caused that your journey is no longer serving any purpose in relation to your original travel plan, you are entitled to be reimbursed for the part or parts of the journey already made, together with a return flight to your first point of departure at the earliest opportunity. So if you enjoyed your vacation and had a feeling you don't want to return back home, this is the way how to come back and stay there longer.
If you decide not to accept the reimbursement, you are entitled to be re-routed. The re-routing must be performed under comparable transport conditions. It's up to you to choose whether you want to be re-routed at the earliest opportunity or at a later date.
RIGHT TO CARE
Of course, provided that you were noticed about the cancellation at the airport, you are hungry and thirsty and don't want to stay at the airport all the night and sleep on uncomfortable benches. The airline must offer you meals and refreshments in a reasonable relation to the waiting time and, where a stay of one or more nights becomes necessary, you must be offered a hotel accommodation - everything free of charge!
Well, you can see that throughout this post there is always written "airline must…" or "you are entitled…". That's right for sure, it's based on the legislation. Unfortunately airlines sometimes don't follow these rules in order to cut down their expenses so you may be told that extra fee is charged for re-routing or reimbursement etc. In such cases you should either claim your rights further and hope your demands will be gratified or you should send a formal written complaint. You can check your rights directly on our website and if you are entitled to compensation, we will pursuit your claims on your behalf for success-based fee.
Also please share with us your experience with cancelled flight. What did the airline offer you? Was it in compliance with these rules?
---