How To Claim Delayed Baggage Compensation - A Guide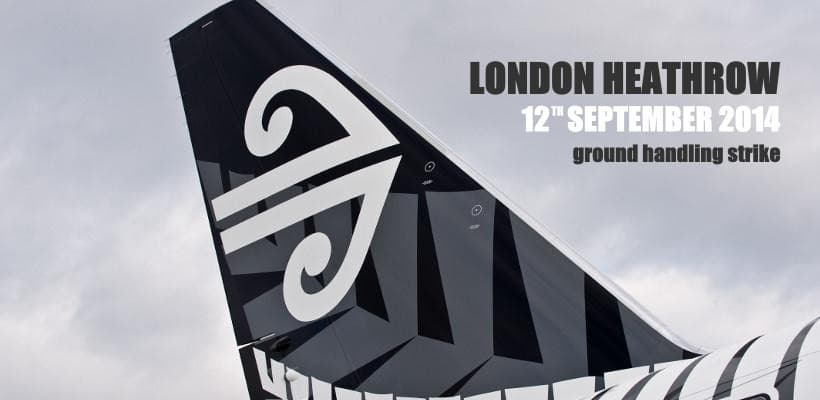 Aircraft Service International Group (ASIG), the provider of Air New Zealand's ground handling services at London Heathrow, has announced a strike action on Friday, 12th September 2014.
According to Air New Zealand's announcement, flights are expected to operate as scheduled. However, check-in processing may be a little slower than normal for departures and there may be some delays in baggage processing for arriving flights.
Air New Zealands check in counters in London open four hours prior to departure so you should take the opportunity to check in well in advance of departure time. If you are arriving into London tomorrow and have connecting flight, rather try to contact the airline concerned to check whether there is any expected impact to the flight.
There are also expected baggage processing delays - it means there will be a mess around the baggage handling area so if you can, avoid checking-in your hold baggage and keep your carry-on baggage only. If it is not avoidable, do not forget to carry any important items in your carry-on baggage. It may happen that your baggage gets lost - in such case, read my recent guide on how to claim delayed baggage compensation.
Every flight departing from the European Union must be treated in accordance to the Regulation (EC) No 261/2004. If your flight is delayed or cancelled due to the strike, you have always right to care and reimbursement / re-routing. I wrote many post about your entitlement to compensation in connection with extraordinary circumstances (which strikes actually are) so you can read it in detail here and get what you deserve.
You can also check your rights directly on our website and if you are entitled to compensation, we will pursuit your claims on your behalf for success-based fee.
---