French Strike Caused Flight Delays And Cancellations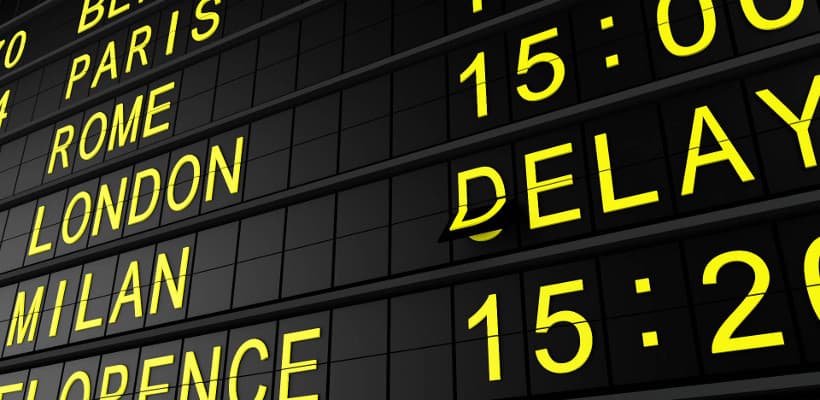 French air traffic controllers take part in strike action today. As usually, it will cause air travel chaos all around the country as many flights will be delayed or cancelled. Here is a brief recap of what you should claim during a flight disruption.
As soon as flights come from the European Union or to the European Union with an EU based airline, rules of the Regulation (EC) No. 261/2004 shall apply and must be followed by airlines.
Strikes are covered by the term extraordinary circumstances. It means that airlines aren't obliged to pay you the financial compensation. However, you are still entitled to reimbursement or re-routing and to receive appropriate care.
RIGHT TO REIMBURSEMENT OR RE-ROUTING
Well, in case of cancelled flight as a consequence of the strike, you are entitled to be offered the choice between reimbursement or re-routing (just one of these options, it's up to your decision).
Once your flight is delayed at least for 5 hours, the airline must offer you the reimbursement.
The reimbursement must be made within 7 days in cash, by electronic bank transfer, bank orders or checks or possibly in travel vouchers (only if you want so). I guess it's needless to mention that the reimbursement in cash is the most convenient way and I encourage you to insist on it, it's your right.
Moreover, the reimbursement must cover the full cost of the ticket at the price which it was bought. If the cancelled or delayed flight is your connecting flight and the disruption caused that your journey is no longer serving any purpose in relation to your original travel plan, you are entitled to be reimbursed for the part or parts of the journey already made.
In case of the reimbursement due to the cancellation, the airline must provide you also with a return flight to your first point of departure at the earliest opportunity. So if you enjoyed your vacation and had a feeling you don't want to return back home, this is the way how to come back and stay there longer.
If you decide not to accept the reimbursement, you are entitled to be re-routed (in case of the flight cancellation). The re-routing must be performed under comparable transport conditions to your final destination. It's up to you to choose whether you want to be re-routed at the earliest opportunity or at a later date.
RIGHT TO CARE
Of course, provided that you were noticed about the cancellation at the airport, you are hungry and thirsty and don't want to stay at the airport all the night and sleep on uncomfortable benches. The airline must offer you meals and refreshments in a reasonable relation to the waiting time and, where a stay of one or more nights becomes necessary, you must be offered a hotel accommodation with a transport from and to the airport - everything free of charge!
In case of delay, you are entitled to obtain above described care once your flight is delayed at least for:
2 hours in case of flight of 1,500 km or less
3 hours in case of flight between 1,500 km and 3,500 km
4 hours in case of flight of more than 3,500 km
If you have any questions, please write down a comment. You can also reach us via the message box on the lower-right corner of the website.
Lastly, you can check your rights directly on our website and if you are entitled to compensation, we will pursuit your claims on your behalf for success-based fee.
---